Movie Mania Monday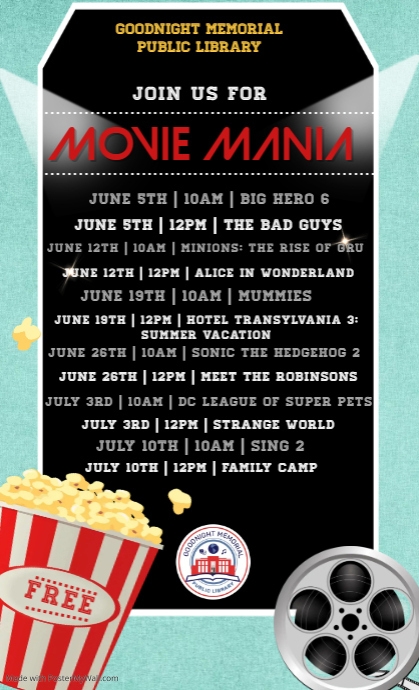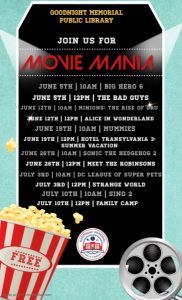 Come get out of the heat and watch a movie with us!
At 10 a.m., we'll show Sing 2, an animated movie where Buster Moon and his friends must persuade reclusive rock star Clay Calloway to join them for the opening of a new show.
At 12, we are showing Family Camp, a documentary short film. This film is a slice of life depiction of the yearly Family Heart Camp that is run on Vashon Island, WA. For eleven years, family camp has taught parents how to parent nonviolently. At the same time, it formed a unique culture based on understanding, empathy and transformation.
Come in and cool off!
<– Click the picture to see more.
Descriptions from IMDB.com