Movie Mania Monday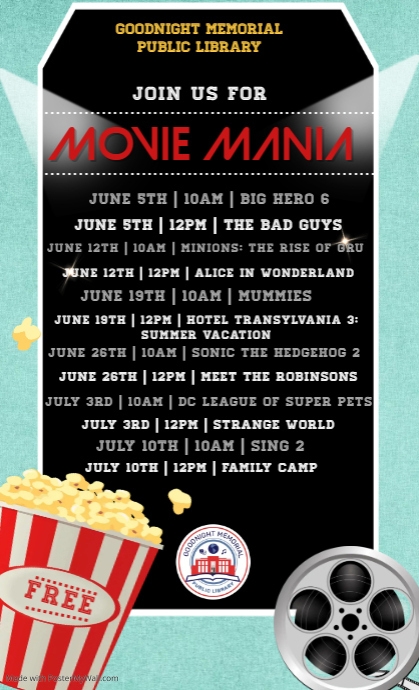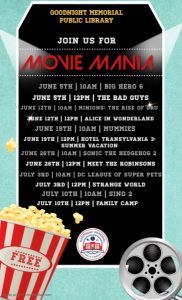 Come get out of the heat and watch a movie with us!
At 10 a.m., we'll show Mummies, which is an animated comedy that follows three mummies as they end up in present-day London and embark on a journey in search of an old ring belonging to the Royal Family, stolen by the ambitious archaeologist Lord Carnaby.
At 12, we are showing Hotel Transylvania 3: Summer Vacation.
Come in and cool off!
Descriptions from IMDB.com