Movie Mania Monday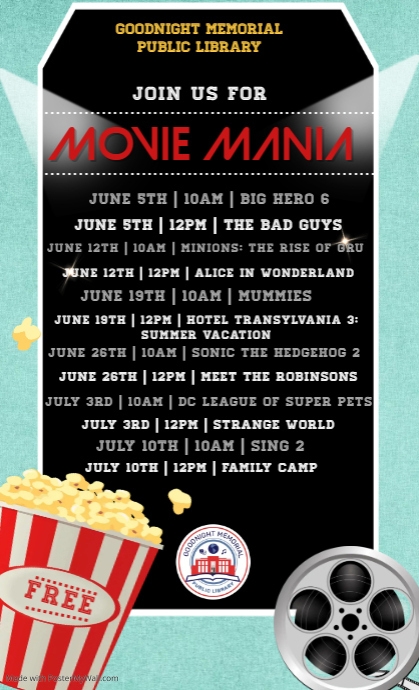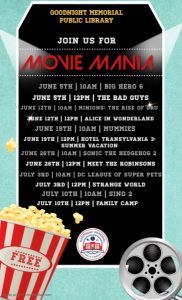 Come get out of the heat and watch a movie with us!
At 10 a.m., we'll show Sonic the Hegdgehog 2. When the manic Dr Robotnik returns to Earth with a new ally, Knuckles the Echidna, Sonic and his new friend Tails is all that stands in their way.
At 12, we are showing Meet The Robinsons, and animated adventure comedy. Lewis is a brilliant inventor who meets mysterious stranger named Wilbur Robinson, whisking Lewis away in a time machine and together they team up to track down Bowler Hat Guy in a showdown that ends with an unexpected twist of fate.
<– Click the picture to see more.
Descriptions from IMDB.com